Welcome to Navarro High School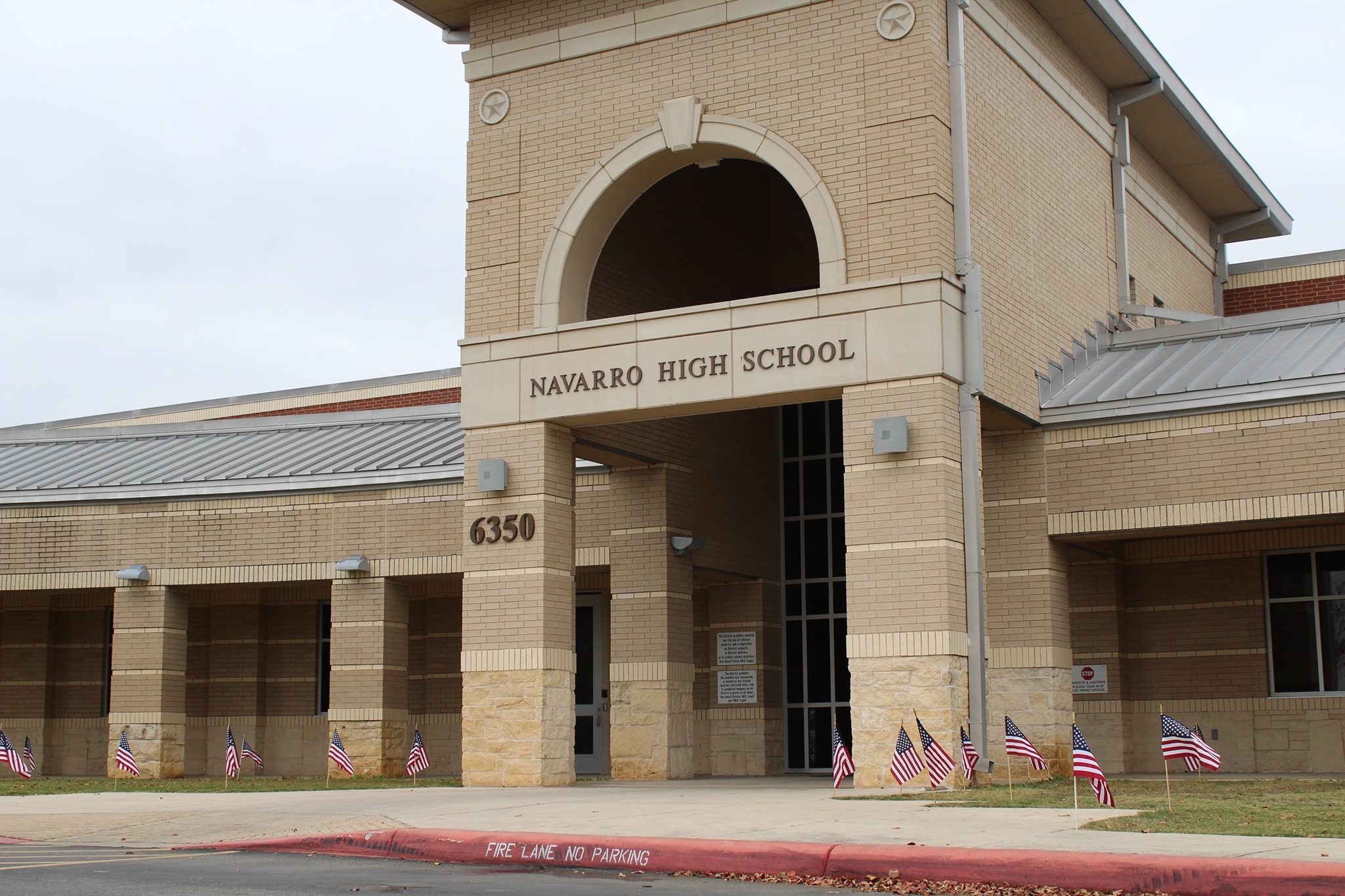 Welcome to Navarro High School where our core purpose is to graduate well-rounded citizens who are prepared for college, the workforce, and to impact the world.
Navarro High School is rated an A campus by the Texas Education Agency.
Academically, we offer Advanced Placement classes, multiple Dual Credit options, a success preparation class for freshmen, and a robust CTE program.
Our CTE Program offers endorsements in Animal Science, Agriculture Sciences, Manufacturing and Construction, Marketing, Finance, Cybersecurity, Engineering, Health Sciences, and STEM. Students can leave with workplace-ready certification and enter the workforce.
Navarro Fine Arts include a state-qualifying band, state-level artists in art through VASE, One Act Play, and musical theater.
Panther Athletics offers eleven different sports, who are perennial playoff participants.
UIL Academics offers twenty different academic competitions for students to showcase and compete in UIL Academics.
Finally, NHS has almost 20 different clubs and organizations where students can connect with other students in common areas of interest.
Navarro High School prepares our students for the world after high school academically and socially so that they will be leaders in the community.
Go Panthers!!!!
Alma Mater

Fight Song

We pledge our loyalty and our love,
We pledge it strong and bold.
Navarro is a part of us ---
The purple and the gold.
The memories that we hold so dear,
Though far will keep us near.
So join your voices in a song
To Navarro High we belong.

Hooray for the Purple and Gold
May they be our true colors forever
For we have a team and coach
For this victory we approach.
We all have to fight for this win
May our friends be with us and support us
So we will come out on the top
So let's all fight
So let's all fight
For dear Navarro.