We will use this page to keep Seniors and their families aware of information and events specifically for the Senior Class of 2024. This page will be updated often, so check back regularly.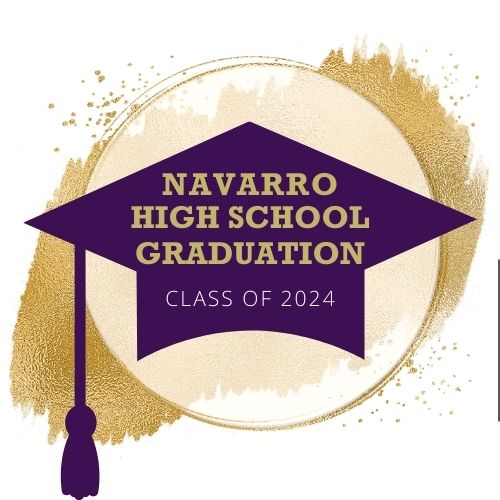 Fill out the short form at the link below and then we can add you to the Class of 2024 Remind list so you get updates right at your phone.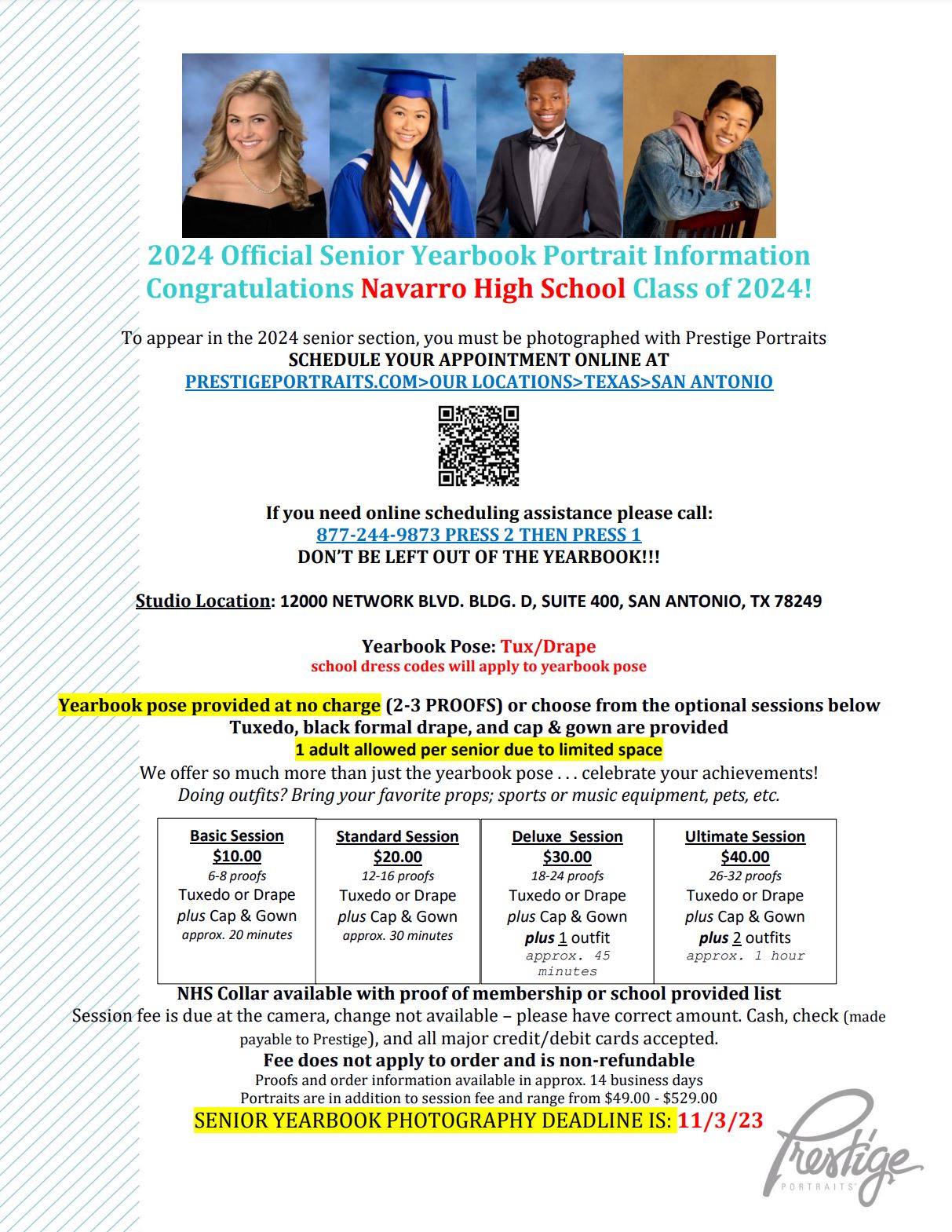 For senior pics: Girls should wear a camisole (to be worn under the drape) and boys should wear a white tee for under the tux. No facial hair or facial piercings (ears don't count). Wear whatever jewelry you want to appear in the picture, they do provide pearls if you want to wear them with the drape. Hair color must be in dress code (a color found on human beings in nature, as Mr. Pugh says). If you have questions please email me at jessica.limmer@nisd.us or message me through Remind. Thanks! If you are paying to do the "casual" photos, you may bring clothes to change into and props (musical instrument, football, etc.).

Retakes for senior pictures will be Nov. 7 on campus. Sign up details are available closer to the event from Mrs. Limmer (Jessica.limmer@nisd.us) or Mrs. Rodriguez, (Melissa.rodriguez@nisd.us).
Senior Parking Spots is a fundraising program run through Project Graduation. The deadline to sign up for a Senior Parking Spot is Friday, July, 28, 2023. Please click the link below to visit the Project Grad site for more information about this fundraiser, and the many other great projects they have coming this school year. (Please note, all questions about Senior Parking Spot & Project Grad activities will need to be directed to the Project Graduation Officers list on the Project Graduation site.)
If you have questions about school related activities/events for the class of 2024, please reach out to the class sponsor: Jessica Limmer at jessica.limmer@nisd.us.